Paoli High School
Class Of 1962
In Memory
Joyce Weeks (Hollis)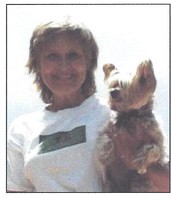 Joyce L. Weeks Hollis
Aug 4, 1944 - Aug 25, 2013
Joyce L. Hollis, 69, passed away Aug. 25 at her home, surrounded by her loving family.
Born Aug 4, 1944, she was the daughter of Bert Junior Weeks of Paoli and Betty Jane Lambert Weeks of Terre Haute. She married Ned Hollis, and he survives.
Joyce was a homemaker and was a very devoted wife, mother and loving grandma. She graduated from Paoli High School in 1962 and continued her education, earning a bachelor of science degree in education from Indiana University. She taught elementary school in California, Kentucky and Indiana. Joyce was a member of the Christian faith.
Survivors include her father; husband; one son, Ted Hollis and companion, Julie Kiefer; one daughter, Hannah Fredenburg and husband, Jeff; four grandchildren, Heather Anne, Justin, Austin and Tyler; two sister, Linda Boyer and husband, Larry, and Bonnie Lawrence and husband, Tom; and two brother, Billy Weeks and wife, Tracy, and Smokie Weeks.
Joyce was preceded in death by her mother.
Private services will be held by Randall & Roberts Mortuary, Fishers, with burial will be at Highland Cemetery.
In lieu of flowers, memorial contributions may be made to BSF International, 19001 Huebuer Road, San Antonio, TX 78258.