Paoli High School
Class Of 1962
In Memory
Sandra Powell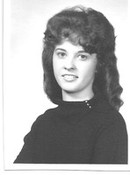 Sandra Ann Powell
Nov. 7, 1945 – Oct. 26, 1973
Sandra Ann Powell, 28, a resident of R.1 Bedford, formerly of Paoli, died at 7:30 a.m. Friday at the E.B. Crowe Hospital in Bedford where she was admitted August 12.
She was born in Louisville, Ky., Nov. 7, 1945, the daughter of Elgin and Evelyn Devitt Powell. She was of the Baptist faith.
Surviving are a daughter, Bridgett Belinda, at home; the parents of R.1 Paoli; three brothers, Elgin Gray Powell, Eddie Powell, and Johnny Powell, all of Paoli; four sisters, Elissa Powell of Louisville, Mrs. Mary E. Warner, Mrs. Penny Mink and Mrs. Jermy Tuell, all of Paoli; the maternal grandmother, Mrs. Ollie Devitt of McConnerllsville, Ohio.
Funeral services will be at 2:00 p.m. Monday at the Ellis Funeral Home in Paoli, with Rev. Leslie Duke officiating. Burial will be in Apples Chapel Cemetery. Friends may call at the funeral home after 4:00 p.m. Sunday.